---
News
Posted by Hanna Jumper on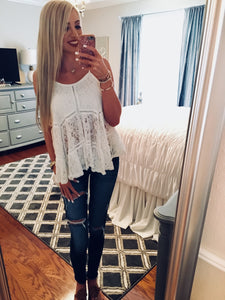 The first trip to Market a month ago was a whirlwind! We had never been before, so it was overwhelming at first but we quickly learned the ropes! The very first vendor we went to had this gorgeous lace top. My mom and I immediately fell in love because the lace is incredibly soft. A lot of tops made of lace are rough and rigid but this top is flowy and dainty. The details are hard to see in pictures, but this top has lace up details on the sides. It is seriously stunning, and I'm not being biased. I...
---
Posted by Hanna Jumper on
Spice up your wardrobe with a little leopard print...or a lot...